**As I transition to www.TheBeginningFarmer.com I am quickly realizing I'm not as web savvy as I had hoped! In the meantime I will be posting here as well for those of you subscribed through RSS ... and hopefully will have that fixed soon.**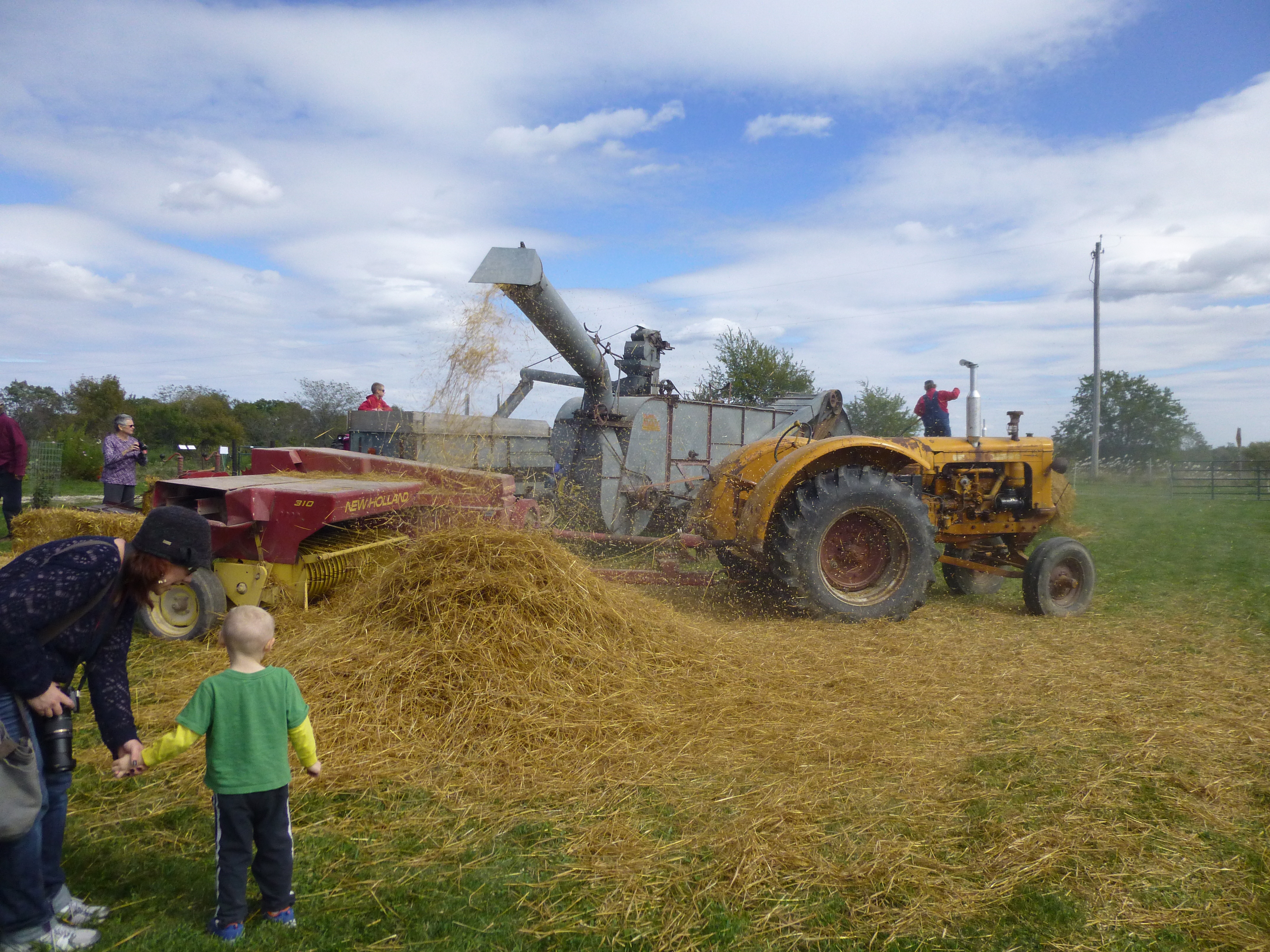 The Farm Crawl 2014 has come and gone and this years event was record setting! Overall we are estimating the event drew over 2,000 visitors and that our farm had over 1,800 people touring the farm in a short six hour span! Those are numbers that are hard to believe and humbling all at the same time ... plus, they are very exciting. Now that I'm a few days removed from the event and looking back there are a few experiences that I wanted to share with you. First of all it was amazing to meet so many podcast listeners face-to-face ... and some that had even traveled quite a distance to visit the farm. Unfortunately because it was so busy I didn't get a chance to spend as much time chatting as I would have liked, but know that I wanted to. Another great thing from the day was great encouragement we received from so many visitors complimenting our farm and the products that they have tried ... I can't tell you how great it is to hear someone say that our pork chops were the best they ever had!
Above all though the biggest thing that I'm taking away as I look back on this years Farm Crawl is just how important it is to have on farm events for a direct marketing farm. The connections that are made, the marketing opportunities that present themselves, and the ability of the farm to tell it's own story are priceless. On today's episode of "The Beginning Farmer Show" I want to share some of my most important highlights, the reasons why I think you should consider an on farm event, and of course the multiple hard lessons learned from this years Farm Crawl!
Links mentioned in this episode:
If you do enjoy the show, don't forget that you can
subscribe on iTunes
and leave a five star rating and review (by clicking the link). If you are an Android phone user you can also
subscribe on the free Stitcher App
. It is so very encouraging to know that people are listening and enjoying the show!
I would love to hear your questions, show ideas, or comments about the show. Feel free to shoot me an
e-mail
! As always you can follow along with "The Beginning Farmer" and Crooked Gap Farm by checking out these links ...