**As I transition to www.TheBeginningFarmer.com I am quickly realizing I'm not as web savvy as I had hoped! In the meantime I will be posting here as well for those of you subscribed through RSS ... and hopefully will have that fixed soon.**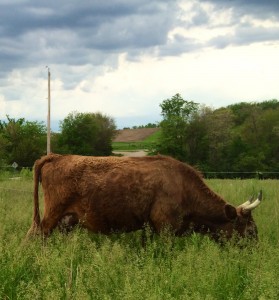 Life at Crooked Gap Farm has been pretty rough over the past week. Not that life still wasn't fun and enjoyable, but rather that it has been full of "Hard Lessons Learned"! Since the hard lessons are often the portion of the show that receives the most comments and feedback I thought it would be fun (or therapeutic) to spend some time sharing the happenings from the last week and the hard lessons learned from the ups and downs.
This week I have lessons from my desire to do everything all at once, updates on the hoop building (or lack thereof), news about fancy dinners, and the traveling life of a farmer. Most importantly though I take some time to talk about the lessons learned and some very important takeaways!
Here are some helpful links from today's show ...
As always, I want to thank you so much for listening and supporting the show with your encouragement and reviews on iTunes! I am continually working to produce a better show, and I'm thankful for all of the listeners sticking with me as I learn.
If you do enjoy the show, don't forget that you can
subscribe on iTunes
and leave a five star rating and review (by clicking the link). If you are an Android phone user you can also
subscribe on the free Stitcher App
. It is so very encouraging to know that people are listening and enjoying the show!
I would love to hear your questions, show ideas, or comments about the show. Feel free to shoot me an
e-mail
! As always you can follow along with "The Beginning Farmer" and Crooked Gap Farm by checking out these links ...